Buying Guide: Engineered Flooring Explained
You might have heard of engineered flooring, but you might not be exactly clear on what it is. Many people have differing assumptions on this product, but in this month's post we'll tackle engineered flooring and provide a guide to everything you ever needed to know. With this information you'll be able to make a more informed choice about whether it's a viable alternative for you.
What Is It?
Engineered flooring is simply a real timber flooring solution; the term might have previously made it seem strange before, but we're on hand to explain. Put into stips, combined into at least two layers and crossed with the layers running in different directions, this is a far stronger flooring material than the traditional laminate flooring.
How It Differs From Other Flooring
Made from 100% real wood, there is an inherent quality to engineered flooring, though you will only be able to see the upper layer of wood you will have the peace of mind knowing that your floor is secured by several layers of quality wood. No chipboard composite, not laminate fascia.
What Are The Benefits Of Engineered Flooring?
When selecting engineered wood flooring, you can expect several benefits. The first and most simple benefit is the strength of the material, we've already touched on this but it bears repeating – there is nothing worse than a flimsy floor which doesn't support the weight of your or your furniture well.
Another huge benefit to this flooring is the fact that it can be easily installed in your home or business premises. The engineered wood planks will be much easier to cut to your specification than solid wood and can be laid directly over your joists, instead of installing a subfloor in plywood. Alternatively you can create a floating floor, making the planks themselves easy to replace when necessary.
Where a normal laminate flooring solution might warp when coming into contact with any kind of moisture, engineered flooring can withstand such ingress, staying strong and durable.
If you choose a flooring which is thick enough you can even spruce your floor up. All surfaces face wear and tear but you will still get a stunning finish if you decide to refinish the floor years down the line.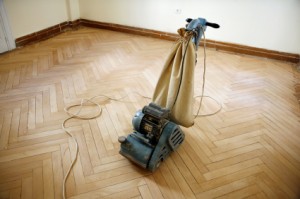 Which Room Can It Go In?
Best suited to a room which needs a solid, supportive floor, engineered flooring is great for bedrooms, living rooms and dining areas. While this flooring can stand up to water and moisture, it is not advisable to subject it to constant moisture by installing it in your bathroom.
Here at Pyramid Carpets we provide engineered wood flooring, offering you a more elegant yet robust finish for your home or commercial premises. If you'd like to learn more about what we have available and how it can benefit your home then simply contact us today and a member of our professional team will be happy to help.