How To Maintain Your New Carpet
Maintaining Your New Carpet
A Guide To Carpet Maintenance
Carpets instantly create a warmer, more homely feel in both domestic and commercial premises, however, pets, children and heavy foot traffic can take their toll on your carpet and cause its quality to deteriorate. Fortunately, carpet cleaning and maintenance is simple, quick and inexpensive.
It's important to adopt the right method to avoid causing more damage to the material, so take a look at our top carpet care tips to find out how to keep your carpet looking its best for longer…
Pets enjoy the soft, comforting feel of a fresh carpet to play and fall asleep on. However, stubborn stains, shedding hair and lingering odours left behind by pets can cause your carpet to quickly lose its quality and become rather unhygienic.
Prevention: General upkeep such as vacuuming regularly will prevent fur and hair from becoming embedded into your carpet.
Stubborn stains such as urine can be more difficult to shift, as you will need to get rid of the odour, as well as the stain itself. A top tip would be to clean up the mess as soon as it happens to reduce the risk of it becoming a permanent stain.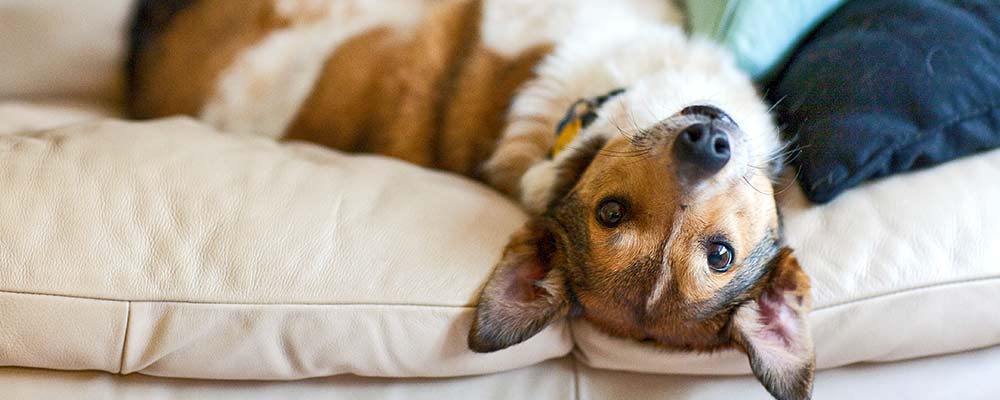 Cleaning Method: Liquid Stains
Soak up the mess by using layers of kitchen towel, wet or dry, topped by a heavy book to quickly blot the liquid – leave this for approximately 10 minutes.
After you have lifted the book and kitchen towel, dampen the area again with cold water. Start by applying the water just outside the stain, gradually moving towards the centre to prevent the mess from spreading. Wait about a minute for the water to soak in.
Spray enzyme cleaner (either homemade or purchased from a pet store) over the affected area in a bid to eliminate the odour. Remember to check the instructions on the cleaner before using it on your carpet to ensure it is safe to use on the material.
Use a fresh kitchen towel to absorb the enzyme cleaner; place the heavy book back on top of the towel, leave overnight and dispose of the towel in the morning.
Your carpet can fall victim to the trail of mess left behind by your children, from potty training to crayons, mud and food trampled into the carpet!
Prevention: If you leave the dirt to build up over time, cleaning it will be much more difficult, so it's important to vacuum regularly and try to remove any spillages as soon as they occur.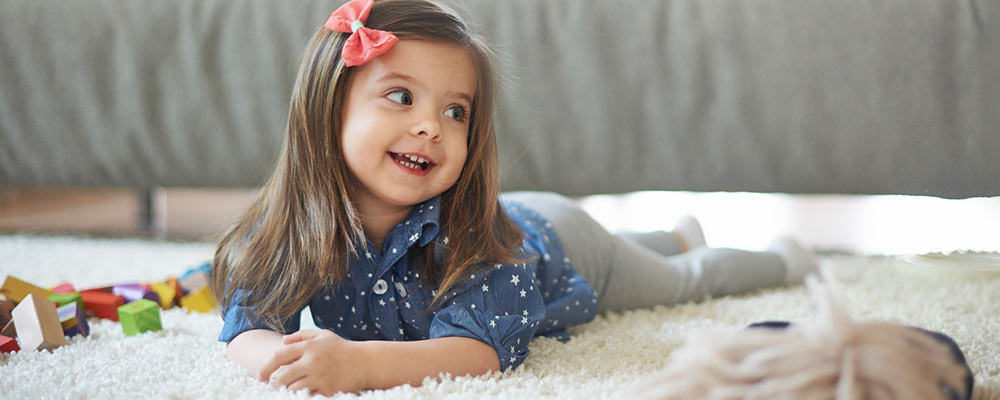 Cleaning Method: Solid Stains
If you have found any solid stains (such as mud or chocolate) trodden into the carpet, you should try to pick off as much of the excess material as possible before it settles.
Then, you can apply a detergent or cleaning solution onto the affected area and allow it to soak in.
Dab the area dry to absorb any excess cleaning solution, then rinse gently and leave to dry fully on its own.
Frequently Asked Questions
Do You Charge For Home Visits?
All home visits are
free of charge with no obligation.
What Guarantees Do You Offer?
Your flooring and fitting service are fully guaranteed.  Some major flooring retailers don't guarantee the fitting as this is passed on to a third party.
Will You Price Match Other Retailers?
At Pyramid Carpets we strive to offer our customers first class service and products at competitive prices. Simply contact us with an itemised written quote and we will match the price.
Contrary to popular belief, a red wine spillage on a clean cream carpet is a problem which can be easily solved and does not mean the carpet is ruined.
Prevention: The sooner you blot the spilt wine, the easier it will be to remove the stain as it won't have fully absorbed.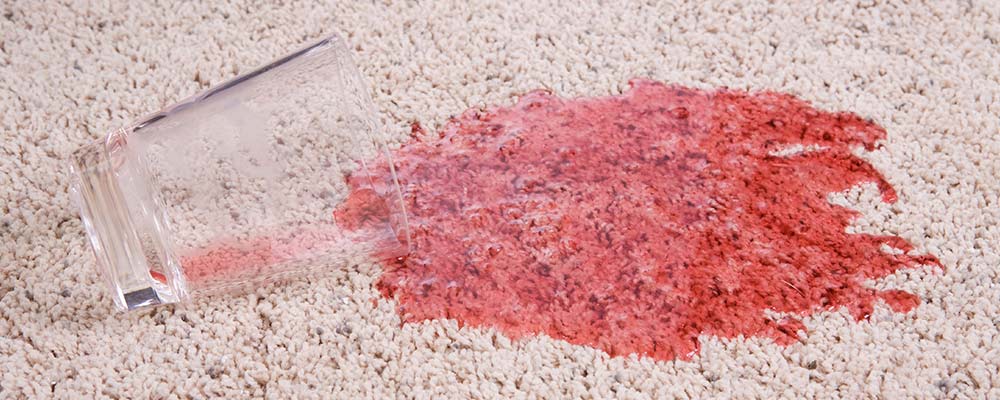 Use a clean cloth to soak up as much of the red wine stain as possible.
Pour a small amount of cold water directly onto the affected area to dilute the stain and continue blotting until no more of the wine will lift from the material.
Next, create a mixture of three parts baking soda to one part water and apply to the stain. Once this mixture has dried, vacuum the stain to remove all remnants.
The soft texture of carpets means that heavy furniture can wreck the thread of the material, with grooves and imprints starting to appear.
Prevention: You can avoid this by rotating or moving your furniture so it doesn't settle in the same spot and ruin the thread of your carpet.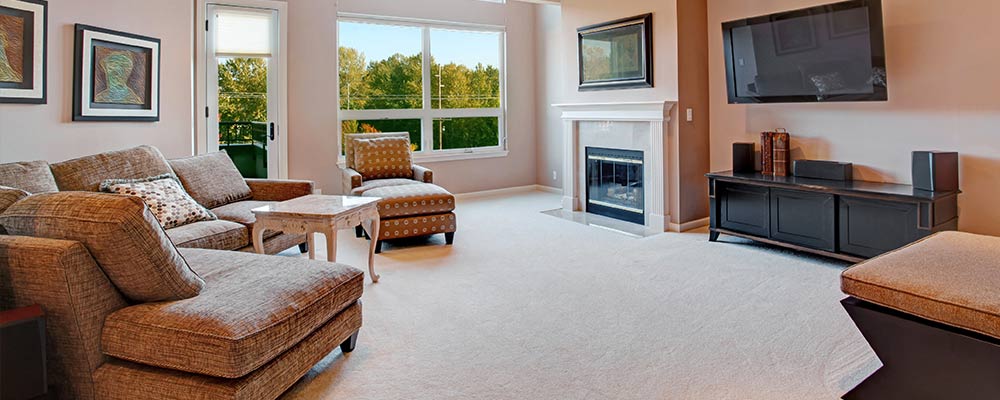 Place a clean washcloth or towel over the dent.
Use an iron on the steam setting over the towel.
Whilst the area is still warm and moist, use a comb or brush to lift the flattened material.
Repeat this process until the dent has been lifted. Make sure you handle this task with great care to avoid any long-lasting damage.
If you have tried using these methods but the stain isn't shifting, it's time to call a carpet professional who will have the specialist skills and equipment to take care of the job for you. Here at Pyramid Carpets, we provide affordable carpet cleaning and maintenance to both domestic and commercial customers, with all steam cleaning and dry cleaning carried out to the highest standard. To find out more, don't hesitate to get in touch with our expert team today.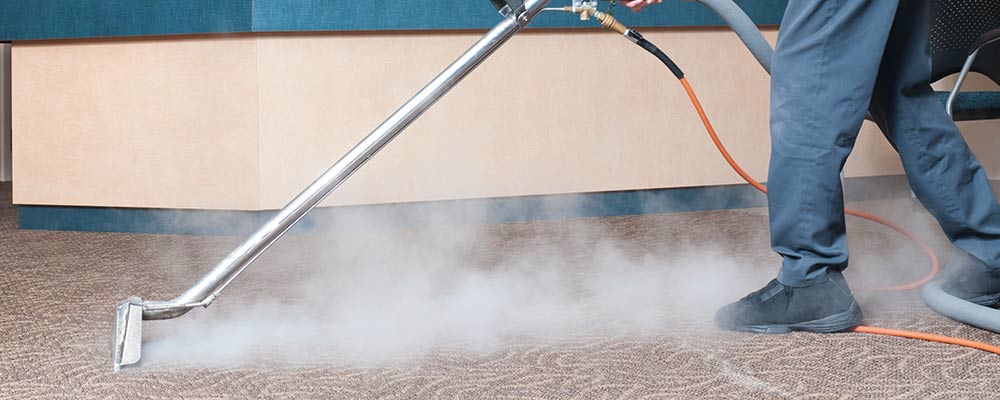 I contacted Pyramid Carpets to supply and fit Karndean to my new refurbished narrow-boat based in Daventry. The estimator Paul and the fitter Mark carried out a magnificent job to a tight budget and within a short timescale. I am highly delighted with the finished floor. 
I wanted a new carpet for my lounge and found Pyramid carpets on the internet. I booked the choose at home service. The estimator arrived and provided me with a range of samples and ideas which I chose and had fitted within a couple of days. A very fast and efficient service from Pyramid Carpets, thanks. 
We chose Pyramid carpets to fit new carpets to our bedrooms and Hall, stairs & landing. The service was good and the fitter was very proffessional and did a great job. I will certainly be using Pyramid carpets again in the future. 
Fantastic service from start to finish, I would highly recommend Pyramid carpets. 
Location
709 Chesterfield Road
Sheffield
South Yorkshire
S8 0SL
Email
sales@pyramidcarpets.co.uk
Hours
Mon: 8.30am – 5.30pm
Tue: 8.30am – 5.30pm
Wed: 8.30am – 5.30pm
Thur: 8.30am – 5.30pm
Fri: 8.30am – 5.30pm
Sat: 8.30am – 5.30pm
Sun: Closed