Whether you require new flooring for one particular room in your office, or you have decided to renovate the entire workplace, this guide to office flooring will help you decide on the most suitable style for your application.
Click on the rooms below to find out which type of flooring is most suitable for your office.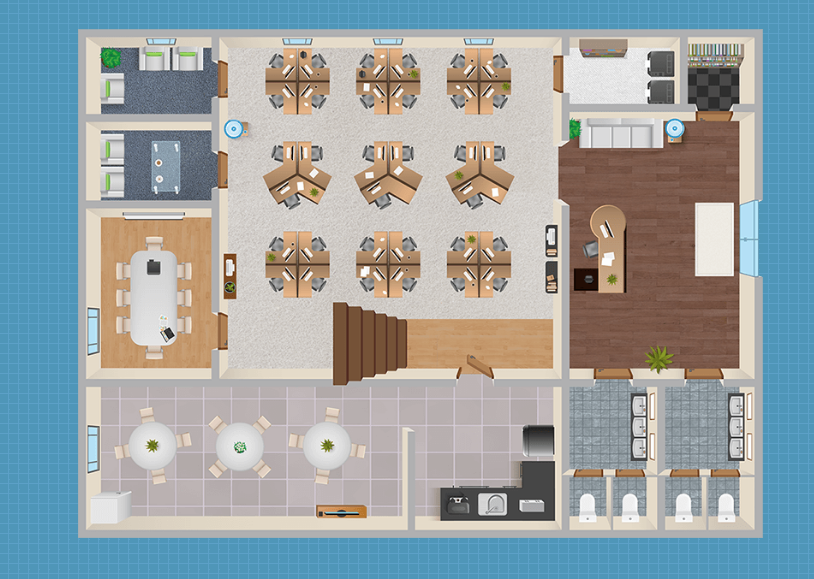 Entrance Hall / Reception Area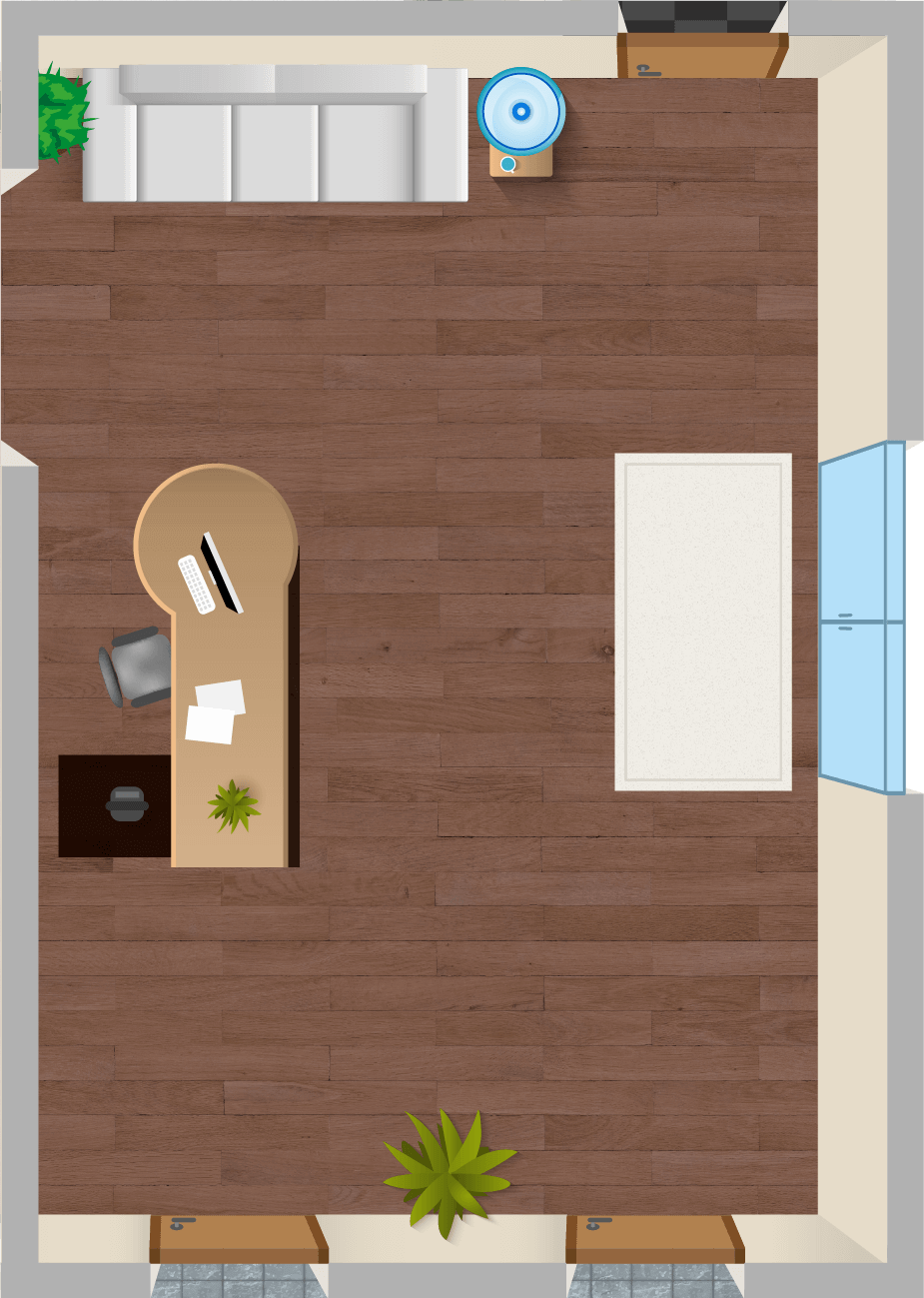 This area in an office will typically experience high foot traffic from staff and visitors alike. As such, it's important to choose a durable type of flooring which can withstand regular and heavy use. Hardwood has been specially designed to be lived on, meaning it won't lose style or finish, even after decades of use.
A wool mix carpet such as Axminster and Wilton is perfectly suited to entrance halls, as it will instantly transform the area into a warm and welcoming space, whilst being able to withstand general wear and tear from heavy foot traffic.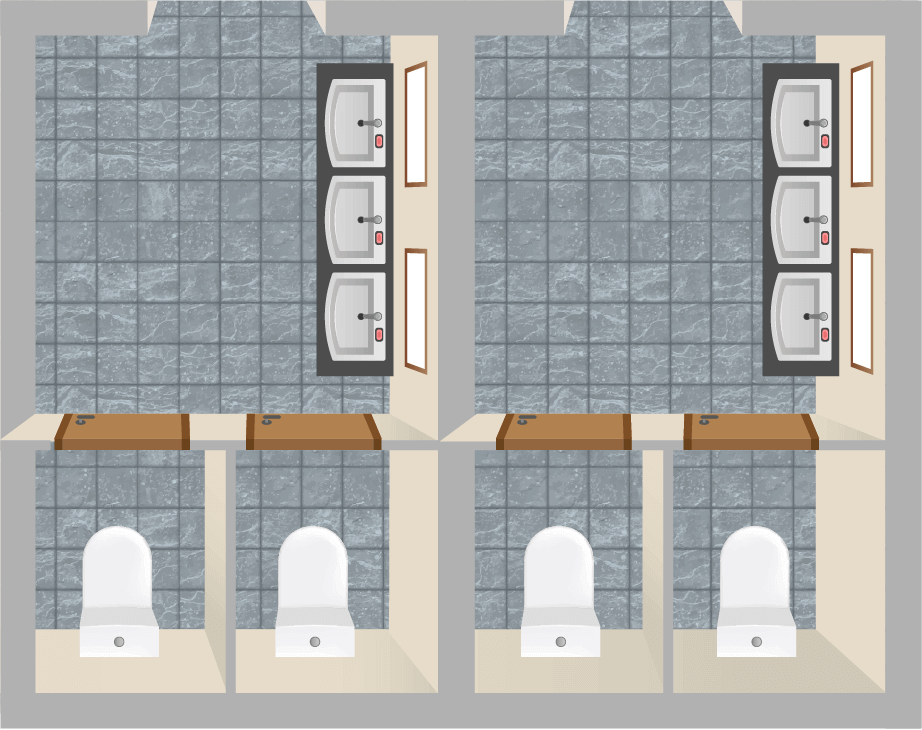 Office toilets and bathrooms experience high moisture levels, so it's important to choose a type of flooring, such as vinyl, which can keep its shape in humid areas. Its hard-wearing, slip resistant qualities make vinyl a popular choice for office bathrooms, and its wipe-clean surface makes it very easy to maintain.
Luxury vinyl tiles combine low maintenance, robust qualities with a stylish design. Available in a range of colours, patterns and effects for you to choose from, LVTs offer exceptional versatility so you're guaranteed to find a style which suits your office.
Lino flooring boasts a plethora of benefits, including a low maintenance design, water resistant surface and ability to withstand high foot traffic. Not only that, with a life expectancy of over 40 years, you won't need to worry about replacing this flooring on a regular basis.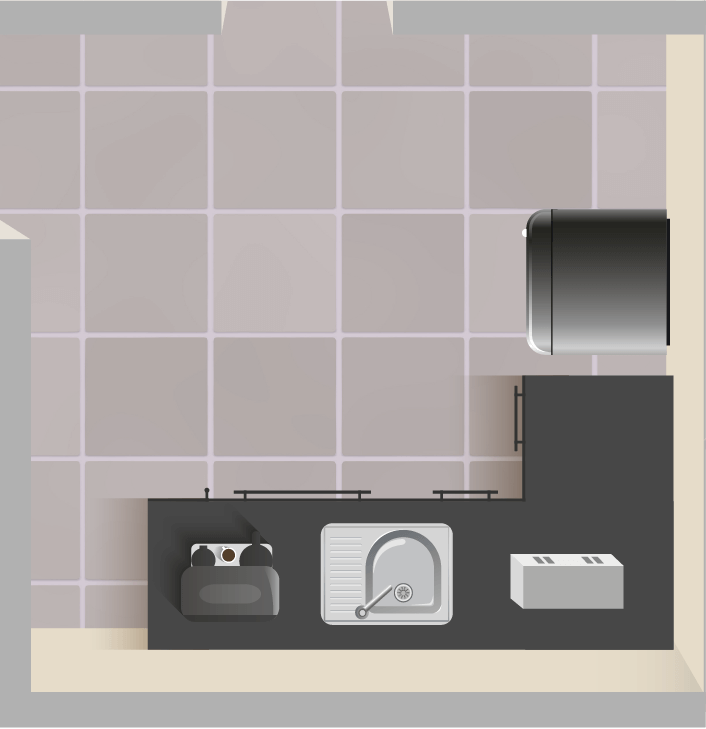 The polished finish of LVT and vinyl flooring not only looks stylish, but also provides a slip-resistant, wipe-clean surface in an area where spillages are a common occurrence and hygiene is paramount.
As one of the busiest rooms in the office, the staff kitchen/canteen requires a durable type of flooring which can withstand high foot traffic. Lino flooring can do just that, as well as providing a very water resistant surface which prevents any liquid spills from damaging or staining the floor.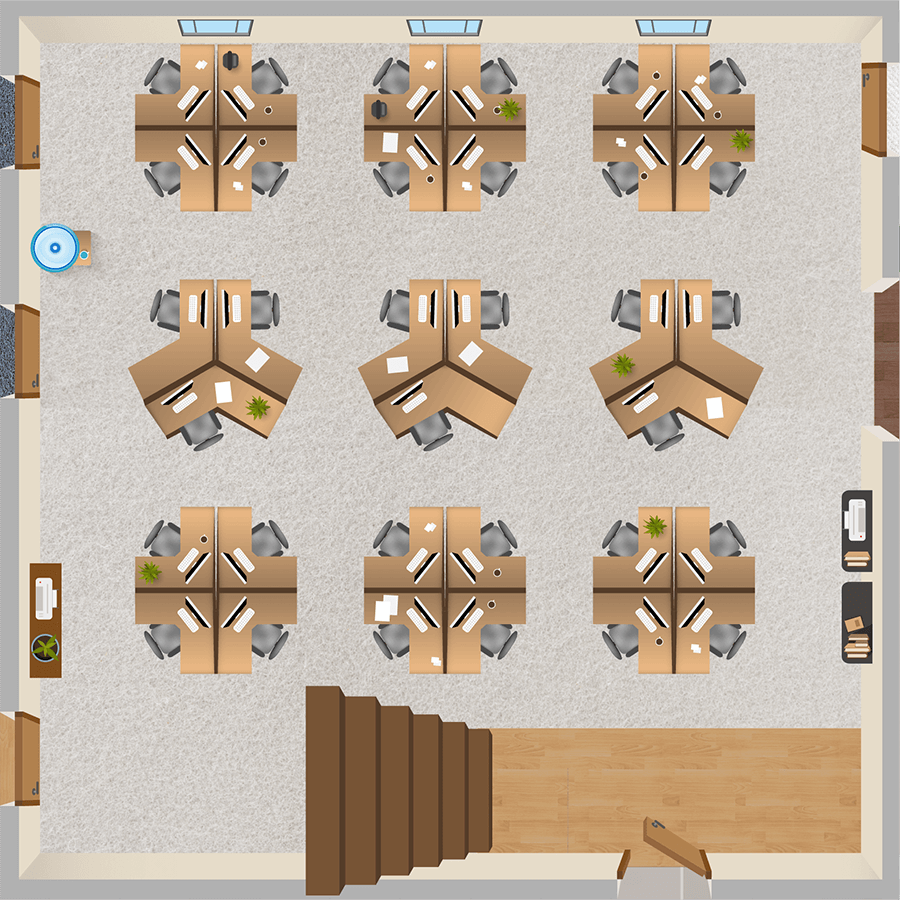 Carpets can prevent heavy desks and chairs from scratching the floor, and provide plenty of grip for movable equipment such as wheelable chairs. Styles such as twist pile and saxony carpets are made from polypropylene, making them resistant to fading and stains.
Frequently Asked Questions
Do You Charge For Home Visits?
All home visits are
free of charge with no obligation.
What Guarantees Do You Offer?
Your flooring and fitting service are fully guaranteed.  Some major flooring retailers don't guarantee the fitting as this is passed on to a third party.
Will You Price Match Other Retailers?
At Pyramid Carpets we strive to offer our customers first class service and products at competitive prices. Simply contact us with an itemised written quote and we will match the price.
Boardroom & Meeting Rooms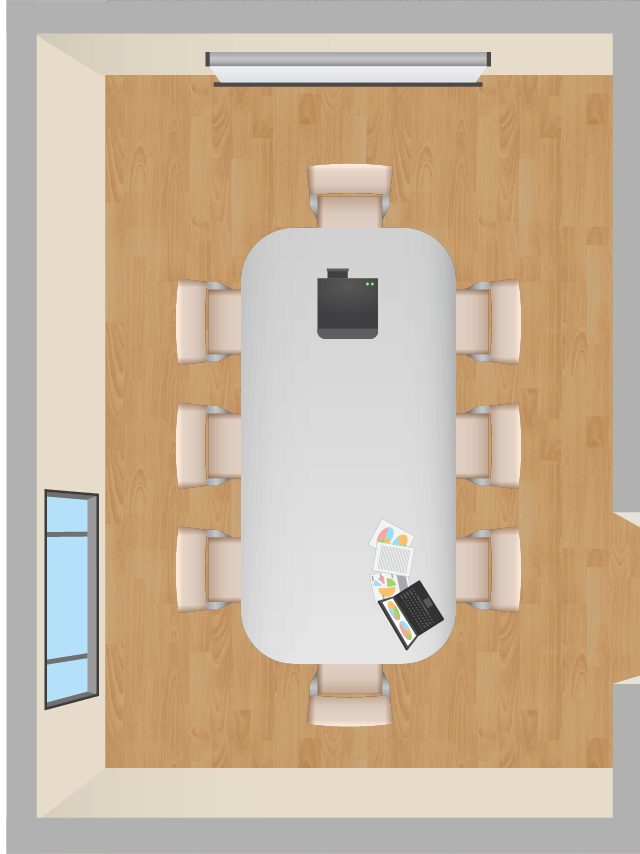 High profile areas in an office – such as boardrooms and meeting rooms – require professional-looking flooring which will impress clients and make a lasting first impression. The finish of a hardwood floor not only provides a sleek, polished appearance, but will also ensure that any spillages can be easily wiped clean.
For a softer touch, carpeting combines texture and comfort to create a warm, welcoming feel in boardrooms and meeting rooms. A wool mix carpet, such as Axminster and Wilton, is resistant to flattening, so you won't need to worry about heavy foot traffic ruining the flooring.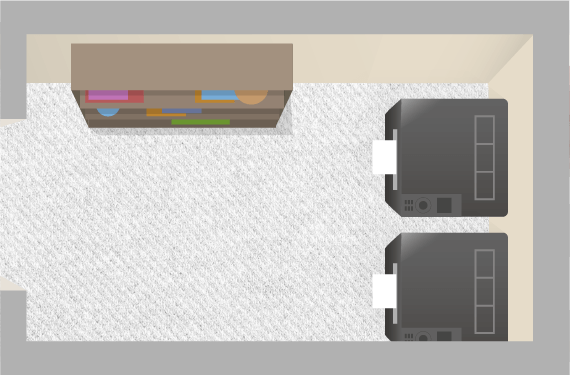 LVT is renowned for its low maintenance, robust qualities, and its slip resistant surface helps prevent the risk of injury should a spillage occur in the storeroom.
If you would rather choose carpeting for your storeroom or print room, there are a wide range of textures available to complement the rest of your office's decor. Not only that, styles such as twist pile and saxony carpets are difficult to stain, and are easy to clean should they become marked.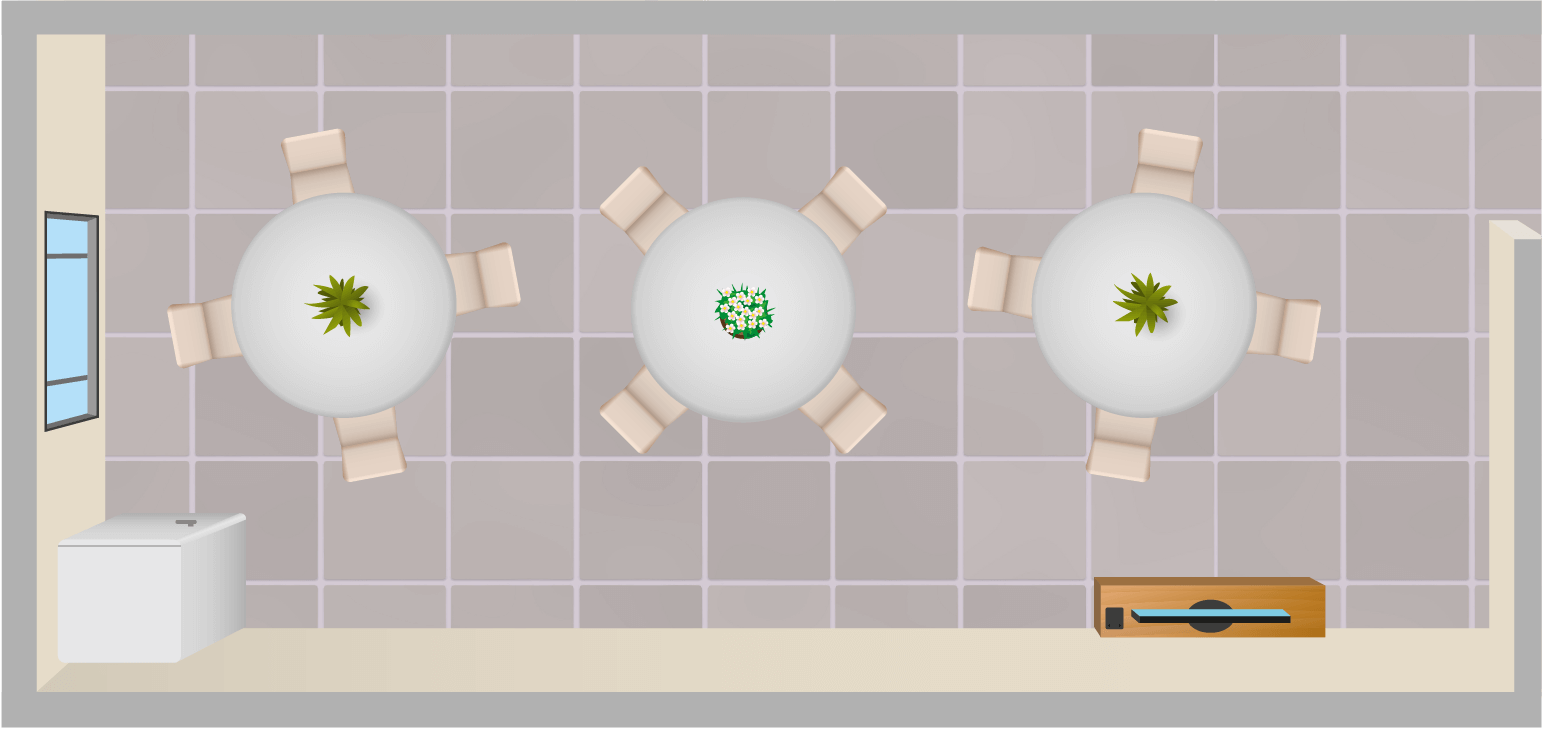 Suitable carpeting can instantly transform a clinical looking staff room into a warm and welcoming space. There a plethora of styles, textures and colours available to choose from, and the stain resistance of certain designs makes it easy to keep the flooring in good condition, despite being a busy area of the office.

Regular, heavy use on the stairs and landing area means that a suitable type of flooring must be chosen to withstand heavy foot traffic. Hardwood flooring is easy to clean which is important in busy areas, whilst offering a timeless, sleek look guaranteed to fit in seamlessly with a modern office.
Carpets will create a soft, inviting feel whilst being able to withstand regular use. Wool mix carpets, such as Axminster and Wilton, are a popular choice, as their colours won't fade over time and they are naturally dirt resistant, ensuring they remain in pristine condition for many years to come.
I contacted Pyramid Carpets to supply and fit Karndean to my new refurbished narrow-boat based in Daventry. The estimator Paul and the fitter Mark carried out a magnificent job to a tight budget and within a short timescale. I am highly delighted with the finished floor. 
I wanted a new carpet for my lounge and found Pyramid carpets on the internet. I booked the choose at home service. The estimator arrived and provided me with a range of samples and ideas which I chose and had fitted within a couple of days. A very fast and efficient service from Pyramid Carpets, thanks. 
We chose Pyramid carpets to fit new carpets to our bedrooms and Hall, stairs & landing. The service was good and the fitter was very proffessional and did a great job. I will certainly be using Pyramid carpets again in the future. 
Fantastic service from start to finish, I would highly recommend Pyramid carpets. 
Location
709 Chesterfield Road
Sheffield
South Yorkshire
S8 0SL
Email
sales@pyramidcarpets.co.uk
Hours
Mon: 8.30am – 5.30pm
Tue: 8.30am – 5.30pm
Wed: 8.30am – 5.30pm
Thur: 8.30am – 5.30pm
Fri: 8.30am – 5.30pm
Sat: 8.30am – 5.30pm
Sun: Closed