Carpets And Flooring For Allergy Sufferers
It's hard to avoid allergens if you suffer from any particular irritation, with dust and pollen entering our homes on a daily basis through open windows and doors. These are invisible-to-the-naked-eye particles and it might seem as if they aren't even there. Often, they simply float in unnoticed; it's only once they set off a person's allergies that they are noticed.
The trouble most people fear with carpets is the way allergens might cling to the fibres and take hold, causing a flare up for allergies. It's not a pleasant experience and it could be detrimental to a person's health – especially if they suffer from asthma. Every step taken on your floors releases these allergens back up into the air to bother and irritate the afflicted.
Go For Hard Flooring
One of the best ways to combat problems with dust and allergens is to have hard flooring installed in your home. By doing this you eliminate the fibres which they like to cling to – instead, they will simply float onto this even surface. For this reason you might notice the collection of dust and hairs on your floor more than you usually would, but this is a good way to kick-start your cleaning, making sure your floors are cleaned regularly to remove allergens.
Your hard flooring needn't be wooden either, as there are a variety of options open to you, from vinyl and lino to tiling and laminate flooring. Simply select one which suits or compliments your decor and have it professionally fitted.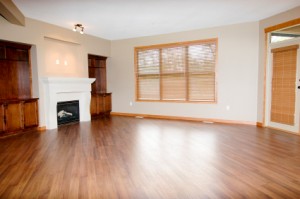 Don't Rule Out Carpets
While a hard flooring type is better suited for allergy sufferers you don't have to ditch the idea of carpets. The industry has developed in recent years to combat the fact that allergens easily attach themselves to carpet fibres.
The worst place to situate carpets is clearly any room with lots of moisture. Once you've gotten your carpet wet it creates a haven for mould and growth, breeding allergens. Another tip for allergy sufferers is to give the long strand a miss – avoid shag or rug carpets and stick to carpets with a tighter weave. This leaves allergens with less space to take hold and gives you an easier task when it comes to vacuuming.
The best materials for carpets when you have allergies are polyester or nylon as these are synthetically created and tend to resist allergens more than normal carpeting. With regular cleaning and steaming as part of your schedule, it should be far easier to keep allergens out with this type of carpet.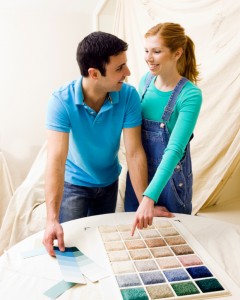 Do you suffer from allergies or asthma? Then look no further than Pyramid Carpets, where we stock a wide variety of carpet and flooring styles. You're bound to find something which not only gives you a fighting chance against allergens, but which matches your decor in our fantastic selection. Contact us today to find out more – our friendly team are always happy to help.