What Are The Main Differences Between Expensive Carpets And Cheap Carpets?
Making sure that you choose the right carpet for your home is essential; it provides both comfort underfoot as you walk across it every day and it ties the look of your home together.
In a survey carried out by Which? 74% of consumers choose a carpet because of its underfoot comfort and 68% because of it's underfoot warmth.
However, because of your budget you might be unsure about whether to go for an expensive carpet and splash the cash, or go for something cheaper to save money and tighten your belt.
When it comes down to it, the decision is ultimately up to you, but there are advantages and disadvantages to both cheap and expensive carpets – read on to see which suits your needs more.
Factors That Makes A Carpet Expensive Or Cheap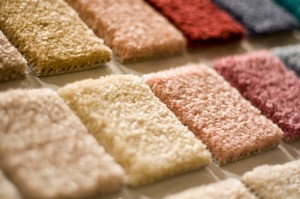 Cheap And Expensive Carpet Materials
The price of a carpet can be mainly attributed to whether it's a woven, tufted or needlefelt carpet and if it is made from synthetic or non-synthetic materials. More expensive carpets tend to be made be woven and made of non-synthetic materials like wool, however, it is worth mentioning that wool materials are prone to staining should you accidentally slip and spill your morning coffee.
Carpets made of synthetic materials like polyester and nylon are cheaper to produce and can be more durable and stain-resistant.
Carpet Thickness
The thicker the carpet, the more materials you have to use to produce it. People may prefer to have a comfortable carpet to walk on, and some materials offer more comfort compared to others. Woven wool carpets offer the most comfort, however they tend to be the most expensive.
You can have a comfortable floor with a cheaper carpet, but you may have to put down a layer of underlay, this, however, will mean that you have to dedicate some of your budgets to underlay.
Patterned Carpets Or Single-Colour Designs
The design and pattern of a carpet will also play a role in the price per square meter. More complicated patterns take longer to produce, require more complex machinery to produce, and are therefore more expensive.
Tufted carpets are produced from a single pile of wool or yarn, which are then dyed and turned into carpets piles that are single colours.
Advantages And Disadvantages of Expensive Carpets
Advantages
The first advantage of expensive carpets is that you know you're going to get quality. Everything about an expensive carpet should scream luxury, from high quality material and threading to the underlay and the fitting, you really do get what you pay for when you invest in a higher quality of carpet.
Bearing in mind the superiority of an expensive carpet, you can expect it to last a lot longer. The longevity is important to some people as it means you invest for the future, with potential savings since you don't have to replace the carpets in your home every few years.
Finally, leading on from the advantage of longevity is the potential resale value of your home. No one wants to buy a house with tatty, worn or overly loud carpets, but if you spend more initially on your carpets, you can impress potential buyers even years after you had your carpets first fitted.
Disadvantages
Clearly the disadvantage with expensive carpets is the amount of money you're paying upfront, something some people just can't afford – and even if you can, it will mean taking a hit in the wallet.
It's key to check the quality of your carpet if you're spending a lot of money, so take care in choosing the style and the materials to ensure you're getting what you pay for. The last thing you want is to pay for a sub-standard carpet.
Advantages And Disadvantages Of Cheap Carpets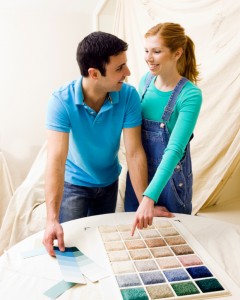 Advantages
As far as cheap carpets go, the main advantage is quite an obvious one. If you spend less on your carpets, you will save yourself some money to help furnish and decorate your home, stretching your budget and making it go further rather than spending a lump sum on one aspect.
If you have pets and children then a cheaper carpet might be the way to go as it means there is less to worry about if your carpets become dirty or stained. If you had splurged on an expensive cream carpet you'd be pretty unhappy with mud being traipsed through the house or fizzy drinks being spilt – but a cheap carpet means less worries about damage.
With the previous point in mind, you might consider cheap carpets as a short term solution to your carpeting needs. This means you don't have to worry too much about the style of the carpet as you can change it with the latest interior design trends, or simply upgrade when you find something you really want.
Disadvantages
With a cheap carpet you know that you'll be getting what you pay for, and although it will serve a purpose it probably won't last as long as an expensive carpet. The quality of the fibers will be worse and so durability will be at a minimum.
Regardless of your budget, here at Pyramid Carpets we have a carpet to suit you. We can provide high quality carpets at a range of prices so contact us today to discuss your requirements.