Finding The Perfect Rug For Any Space
Building a style in your home requires a lot of patience, unless you have the money to completely makeover the whole of a room all at once, it will probably a carefully built project.
While not every room requires a rug, they are certainly a popular addition for many homes and a key part of your visual style. In this article we'll take a look at how you can choose the perfect rug for any space – be it for the dining room, living room, bedroom or study.
Should A Rug Go Under Furniture?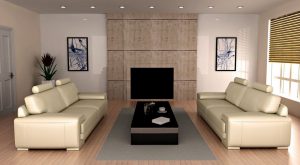 You will no doubt have seen differing answers to this question and there is a reason for that. There aren't really any hard and fast rules to rug placement in regards to furniture but there are a few firmly held 'beliefs':
Don't place a rug wholly under furniture, thereby putting in an island, unless it's the dining room table and chairs.
Only place a rug under the front feet of furniture. Whether this is to make the most of the room or to create the illusion of space is up to you.
You're allowed to place rugs under furniture in an off-kilter manner if it suits the space.
Shapes & Patterns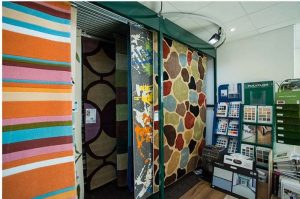 It's tempting to pick a beautiful rug out without even considering the impact it will have on a room. Many people will brandish rules about never getting a rug which isn't rectangle or which has crazy patterns. The truth is that it's down to personal preference, you have to use your common sense. If you have a neutral, blank canvas room and need a focal point, a circular, brightly patterned rug could bring the room to life.
Is There A Purpose To The Rug?
Some people buy rugs to be part of the interior design, while others use them to serve a purpose. For example, if you have a high traffic area you need to consider what material the rug will be, it will need to stand up to the constant footfall if it's in an oft used place. On the other hand, if your rug is in the centre of a room and is mostly covered by furniture, you can probably afford to go with a softer, less durable material.
Keep in mind also that some rugs come with a backing which present less of a risk when it comes to slipping where you have smooth floors. These are essential on laminate flooring where lots of people will be walking, since a simple material rug could cause accidents if it isn't backed.
Similarly, you should consider the thickness of the rug too. You don't want it to be a tripping hazard or for it to put furniture off balance if stood partially on it. A fluffy, plush rug might work in the centre of the living room, but perhaps not in a corridor or by the stairs.
Here at Pyramid Carpets we are proud to stock a fantastic variety of rugs to suit any room and to fulfill any purpose in your home. Visit our showroom today or simply contact us for more details and we'll be happy to help.