Home Improvements: Carpets vs. Flooring
Spring is just around the corner, and for many people it will be the perfect time to get some renovations done around the home, giving you a fresh décor for the year ahead. There's the perfect combination of holiday time and decent weather which makes the months ahead ideal for getting things done such as replacing your flooring and choosing a nice new carpet or floor.
Each material has its benefits and its limitations so it is better to establish which one will work better in your home from both a practical, as well as a décor viewpoint.
Flooring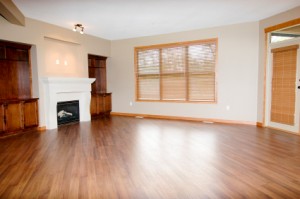 Let's start with the pros for flooring, though it might seem like a throwback to a bygone era the vinyl and linoleum flooring is actually available in a range of styles and colours, so no matter what room you're laying it in there will be a style to suit. When you choose a harder flooring you get the practicality of an easy to clean surface as well as something robust which can stand up to the punishment of heavy foot traffic over long periods. All this reduces the amount you spend on replacing the surface and the amount of time you spend tending to it as well.
Now let's talk about the con's, the first of which should be fairly obvious, these surfaces might be more durable but that in turn leaves them a little less comforting underfoot, they also leave people prone to slipping if they get wet for any reason, posing a danger if you don't clean up any spills quickly. The initial amount you spend on this type of flooring could be more than a carpet so although you won't need to replace it as often as with carpeting you will spend more to begin with.
Carpets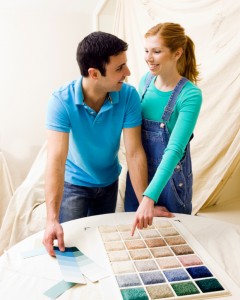 The pros for carpets are pretty straightforward and part of the reason we have had carpets in our homes for centuries – it's the most comfortable thing to have underfoot. As a by-product of this benefit you also reduce noise, so ideal for those who like to stomp around their home. For those who like to ensure their carpets tie in with the rest of the room you will also get the benefit of a range of styles, colours and patterns, with neutral tones available which suits any home.
There are a few cons however, with wear and tear being one of them. Not only will the fibres of your carpet not stand up well to high traffic they will also not react well to spillages. You have to know exactly the right technique to lift or prevent stains on your carpet and liquids such as wine and cola are difficult to get rid of. Pets aren't good to have around your carpets either, not only can they track mud but their hairs will become embedded in your carpet, and the only way to get rid of it is to have regular deep cleaning services.
As you can see there are plenty of differences for the two types of flooring materials, now you should weigh up these factors, consider your budget and your taste in interior decoration. Remember – you don't have to have the same flooring throughout the house, you can mix it up with vinyl in the kitchen and carpets in your bedroom!
Whatever you decide, for the best quality products in either hardwood and laminate flooring, or carpeting, make sure you contact Pyramid Carpets today. Visit our showroom to view our fantastic array of flooring materials, our staff are always happy to help you find the perfect solution for your home.