How Carpet Cleaning Reduces Asthma And Other Allergies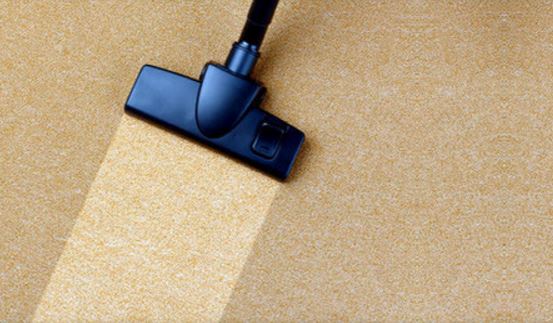 As the seasons change and we enter the summer months, flower displays are in full bloom and the smell of freshly cut lawn lingers in the air. Whilst this may sound idyllic, for allergy and hayfever sufferers, the high pollen count can impact day-to-day life. Excessive sneezing, a runny nose and itchy eyes will sound familiar to those prone to allergies and hayfever, and an accumulation of dirt, dust and allergens inside the home can cause these symptoms to worsen.
Not only that, poor air quality in the home can also increase the risk of non-sufferers developing allergies and asthma. By keeping your carpet clean with the easy tips featured in this article, you can significantly reduce the chance of asthma and other allergies and improve the air quality in your home.
Vacuuming
Whilst it may seem obvious, maintaining a clean home will have positive effects on both your mental and physical health. Contrary to popular belief, carpets can actually improve indoor air quality as they trap any allergens and prevent them from filtering into the air. As such, it's imperative to keep the carpet in your home clean to eradicate these allergens completely.
Vacuuming your carpet on a regular basis is the simplest, most effective way of removing traces of dirt, dust mites, mould and allergens. It's worth noting that vacuum cleaners which have been awarded a 'Seal of Approval' by the British Allergy Foundation have been scientifically tested by leading allergy specialists to prove they can reduce or completely remove allergens from the carpet. In turn, these high performance machines will help to improve the air quality inside your home.
Deep Cleaning
A deep clean will go a long way to removing even the most stubborn traces of dirt from your carpet. Carried out annually, not only will deep cleaning your carpet renew its overall look, it will also help to eliminate allergens and improve air quality. If this task is not carried out properly, it can leave unsightly stains on your carpet and cause considerable – and in some cases irreparable – damage. As such, it is highly recommended that you hire the expertise of a professional carpet cleaning company who will handle the job with the care and attention it requires.
Pyramid Carpets
As part of our comprehensive carpet retail and fitting services, here at Pyramid Carpets we also specialise in professional carpet cleaning and upkeep. All steam cleaning and dry cleaning is carried out to the highest standard by our qualified team, in line with the relevant regulations and standards for governing domestic and commercial carpet cleaning.
Our host of accreditations from leading associations – such as the Contract Flooring Association (CFA) – speak for themselves, and our wealth of experience means we can tailor our services to suit a variety of applications, including:
Homes
Schools
Pubs
Restaurants
Hotels
Nursing Homes
Offices
For further information, or to organise a free home visit, don't hesitate to get in touch with our expert team at Pyramid Carpets today.