Show Off Your Creative Side With Karndean Flooring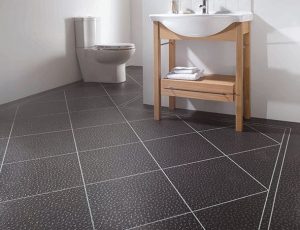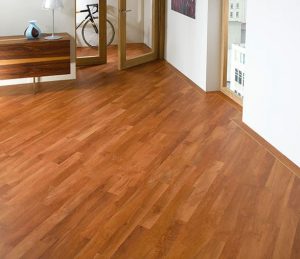 There's no denying that a stunning, practical floor can completely transform the look and functionality of any home. Whether you are looking to update the flooring in one of your rooms, or you are renovating your entire house, you must carefully consider your needs, taste and budget before making a decision.
As one of the leading flooring manufacturers, Karndean have been at the forefront of the industry for over 40 years, offering a wide collection of beautiful, high quality design flooring. This article will serve to explain what Karndean flooring is, and how it can be used to enhance your home so you can take inspiration and show off your creative side.
Karndean Design Flooring Collection
Incorporating the beauty of nature into the home has been a popular interior design trend for many years. Specialising in vinyl flooring tiles and planks, the collection from Karndean Designflooring is inspired by nature, offering stone effects and wood tones for an organic look.
The following collections available from Karndean Design Flooring offer a wide range of designs for you to choose from:
Knight Tile
Opus
Van Gogh
Michelangelo
Da Vinci
Art Select
All of the products from the Karndean ranges are available with a variety of customisable features to ensure the right fit for your needs.
In addition to delivering on style, each and every type of flooring from Karndean has been specially made for living, so you'll have no trouble finding a design unique to your home and guaranteed to last.
When it comes to functionality, benefits of flooring from Karndean include:
Water resistant
Realistic
Durable
Warm underfoot
Easy to clean
Low maintenance
Room inspiration
With so many types of flooring to choose from, finding the perfect style for your home can be rather overwhelming. Karndean Designflooring can provide you with an impressive range of colours, textures and finishes specially designed to suit the purpose and style of different rooms in the home:
Bathroom
Functionality: Compared with other hardwood alternatives, all vinyl flooring from Karndean Designflooring is warmer underfoot, has a good level of non-slip and is specially designed to be compatible with underfloor heating.
Style: Available in a stunning range of styles and textures, there are stone tile effects for traditional homes, as well as rustic wood effects for contemporary properties.
Bedroom
Functionality: Whilst carpets are a popular choice for this area of the home, the vinyl flooring from Karndean Designflooring provides a softer, warmer alternative to stone, wood or laminate. It's also popular for its low maintenance and easy to clean qualities.
Style: It's important to find a design with complements the rest of your bedroom's decor, which is why there are a wide range of colours, textures and patterns available for complete versatility.
Kitchen
Functionality: Practicality is key in this room, so you must choose a type of flooring which is easy to clean and look after. The vinyl floors from Karndean Designflooring are non-porous and easy to clean, so you won't need to worry about any spillages or stains while cooking.
Style: From rustic wood effects to sleek marble tones, there's a style to suit every type of home.
Pyramid Carpets
As registered Karndean Designflooring suppliers, here at Pyramid Carpets we can supply domestic customers throughout Yorkshire with a stunning, stylish floor from our exclusive Karndean showroom. Our skilled, highly experienced team are always on hand to offer professional advice and full installations on all Karndean floors, with free home consultations and 48 hour fitting available. To find out more, don't hesitate to get in touch today.