The Most Expensive Rugs In The World
We all know how luxurious a rug can feel under our feet, that's why they've remained so popular throughout the ages. Some people however, have expensive taste when it comes to getting the best rugs around, and the price of many antique rugs keeps rising by millions of dollars each year.
Here in this article we have collected some of the world's most expensive rugs to give you an idea of just how far back the tradition of rug making goes and how prized some rugs can be.
The Pearl Carpet Of Baroda
This particular carpet was most recently sold for $5 million dollars back in 2009. It is so highly priced because of the many thousands of individually set pearls, diamonds, rubies and emeralds. It was originally intended for the tomb of the prophet Mohammed and was commissioned by the Maharaja of Baroda around the 18th Century. This is probably one of the most written and talked about rugs of all time.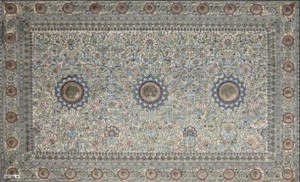 The Persian Silk Rug
Persian rugs are often heralded as some of the best in the world, due to the craft being so traditional and refined. This particular rug fetched $4.45 million dollars in 2008, at a time when the financial crisis hit, making you wonder how much it might go for if sold today. It is prized due to its intricate colouring and knot density along with the fact that it was made over 500 years ago.
Kirman 'Vase' Carpet
Going for a price even beyond that of the Pearl Carpet of Baroda, this exquisite piece of Persian craftsmanship sold for $9.6 million dollars, smashing the record previously held. The rug was created in Kerman in Iran and is yet another example of how skilled the industry is in the region.

Ancient Persian Rug
It's hardly surprising that another Persian rug is the current record holder. This 17th Century rug is also from the Kerman region in Iran and was sold in a bidding war for $33.8 million dollars. It was originally homed in a museum but had been sold to raise money with the aim of making future purchases.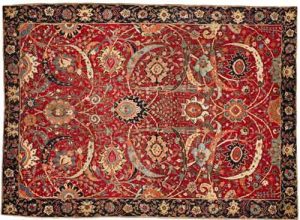 These rugs will likely bankrupt most people in the world bar the elite, super rich, but if you're looking for something just as luxurious for a more reasonable – and down to earth – price then why not check out the great range we offer at Pyramid Carpets. We have thousands of varieties to choose from and you can see all of them in our showroom, so visit us today or call our team for advice or to discuss your requirements today.