Vinyl Flooring – What You Should Know
While everyone enjoys a plush carpet or the prestige of hardwood flooring, there is a lot to love about vinyl flooring as genuine alternative in certain rooms. Luxury vinyl flooring offers numerous benefits and can actually add just as much aesthetic beauty as other materials. That's why we've created a short guide on all the things you need to know about vinyl flooring.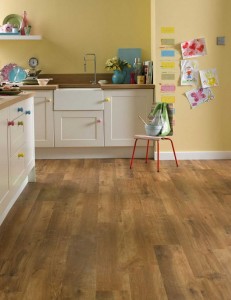 Where Did Vinyl Flooring Come From?
Vinyl flooring is actually a close relative of linoleum which was invented in 1863 by an Englishman named Frederick Walton. He patented the design, although once his designs crossed the atlantic there were a lot of copycat materials, which is why linoleum is the generic term.
In the 1960s vinyl flooring appeared and it's attributes were so similar that it is still commonly referred to as a form of linoleum flooring. The materials used to create sheet vinyl are different, but as mentioned before, it served a similar purpose to linoleum.
Vinyl flooring offered a greater range of colours and patterns for homes and is easily cleaned due to being a polyvinyl chloride material. While this material presents an environmental challenge there are greater efforts currently being made to ensure that vinyl flooring can be a recyclable flooring material.
You can get vinyl flooring in two different forms: tile and sheet. They both have their qualities but sheet flooring is more popular as a simple addition to any home.
How Easy Is It To Install?
How you decide to install your vinyl flooring is up to you, there are a few different techniques to choose from depending on whether you opt for the sheet or tile vinyl. The first option available to you is to glue the material down, either in sheet or tile format – a special adhesive is used for this.
If you have a floating vinyl floor it will most likely be made up of vinyl tiles, usually with a sturdy back and subfloor to create a stable surface. Sheet flooring can also be glueless but it's less common.
For an easy installation there is also a self-adhesive option available for some vinyl flooring, this allows you to simply peel and stick down the individual tiles in any pattern and direction you choose.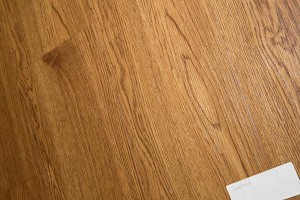 What Do You Need To Consider?
The main thing you need to think about when considering vinyl flooring options is which room it's going to be laid in. If you're planning on having it in the bathroom you might be able to have a normal vinyl floor laid. If, on the other hand, you're planning to lay it in a high traffic area such as the kitchen or your hallway downstairs then you might want to choose a thick vinyl flooring which will stand up to the test.
Bear in mind that vinyl flooring is easy to clean and can stand up to most cleaning products, so it's ideal for the kitchen where spillages might occur. The flip-side of this is that you need to clean spillages up quickly as it can become slippery and hazardous if moisture is left to sit.
Here at Pyramid Carpets we supply luxury vinyl flooring for your home, so whatever your requirements are, get in touch with us today and we'll help you find the right flooring materials for your home.