Which Carpet Where? Understanding Carpet Performance & Durability
Buying a carpet is a big investment. With a wide choice of styles, piles, materials, colours and quality, it's important to pick the right one. Different types suit particular areas, so consider your needs. Do you have children or pets? Do you want a carpet that is hardwearing and easy to clean for busy areas like stairways and living rooms or a warm, thick pile for a bedroom?
Avoid costly mistakes by thinking about your carpet options before you buy. Here are some basic factors to consider before taking the plunge.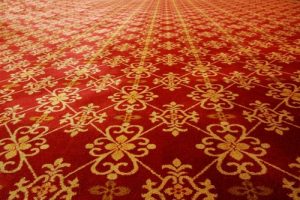 Carpet Styles
Consider where the carpet is needed before choosing the pile. Here are some common styles:
Twist carpet has a textured surface and comes in plain or Heathered (slightly mottled). Less marks show up on Heathered carpet. It's hardwearing and suitable for busier areas.
Loop carpets are durable and easy to clean, so are good for busy areas. However avoid loop pile carpet if you have pets, as their claws can snag the loops.
Velvet is softer and looks rich and indulgent. It's good in all rooms, but mainly bedrooms and formal rooms.
Berber is made of thick yarns and has a flecked appearance. Smaller loops wear better and are easier to clean than larger loops, which are not recommended if you have small children and pets as the loops can get snagged.
Saxony has a deep pile and its sensuous feel makes it a popular choice for bedrooms. It can flatten easily and is hard to clean, so is not good for busy areas like hallways or living rooms.
Carpet Fibres
How a carpet feels and lasts depends on the fibre it is made from. Here are some choices:
Wool is durable, easy to clean and is good for living rooms. It is more expensive than man-made fibres, but wool blended with synthetic fibre is a cheaper option. A popular blend is 80% wool and 20% synthetic.
Nylon is strong and long lasting. It is easy to clean, so is good for high foot traffic areas and for families with children and pets.
Polyester is soft to the touch, stain resistant and wears well. It isn't as durable as nylon and is better in low traffic areas like bedrooms or in homes without children or pets.
Polypropylene is inexpensive, strong and conceals dirt, so is often chosen for busy areas such as play areas and is popular for rental properties. While it has good colour fastness, it flattens easily.
Carpet Colour
Light colours make small rooms look larger, but they show more stains than darker shades and patterned carpets. Speckled carpets are good at hiding stains if you think you're likely to have spillages and accidents. A tip to make small homes look more spacious is to use the same colour throughout.
If you need advice on choosing the right type of carpet for a particular space or room, contact our team at Pyramid Carpets and we will be happy to help you.